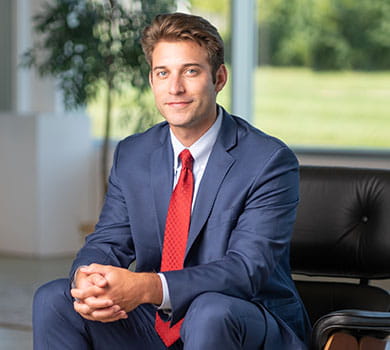 Jonah
Shafer
Investment Portfolio Associate
Wanderlust/Avid Traveler
After studying abroad in Germany, I have had an insatiable desire to see as much of the natural beauty the world has to offer. Domestically or internationally, I aspire to fill my passport with various country stamps and to visit all 50 states.
Capital Markets Nerd
Since being an analyst for the student managed investment fund at Western Michigan University, where we managed a portion of the University's endowment, I have been a student of capital markets. Every morning I read various market reports, macro-economic updates, and in general, monitoring a variety of economic indicators throughout the day.
Health Enthusiast
From eating organically to hitting the tennis courts, I try to stay vigilant in my exercise routine and diet.
Timeline
2017

Career in financial planning begins

2018

Graduated from Western Michigan University, Magna Cum Laude

2019

Acquired Series 7, Series 63, Series 66, Life, Health, and Variable

2020

Earned the Accredited Portfolio Management Advisor, APMA® designation from the College of Financial Planning