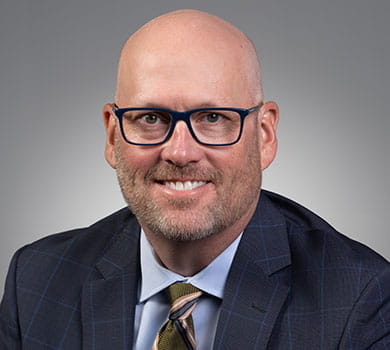 Thomas J. Moher
Branch Manager
Senior Vice President, Investments
Adhering to the Raymond James guiding principles, Tom believes in the independence of the Advisor through Book Ownership, adherence to corporate governance, and having fun while working. Creating a culture of supporting the advisor and their practice, being an advocate for the advisors and building strong branch culture by active listening and leadership, allows the independent spirit of Raymond James to flourish.
Tom joined Raymond James as manager of the Grand Rapids/Cascade office in December of 2017 after almost 9 years managing the Cascade Branch for Morgan Stanley. He is a graduate of Taylor University and received a degree in Business Administration. He was also a manager for Merrill Lynch in Kalamazoo, MI from 1998-2006.
In addition to managing the Grand Rapids/Cascade office, Tom also manages the Holland branch, along with two Raymond James Advisor Select branches in Holland and Muskegon. Tom is on the board of the West Michigan Chapter of The Fellowship of Christian Athletes. Tom lives in East Grand Rapids with his family. When not in the office, he enjoys golf, reading and traveling.