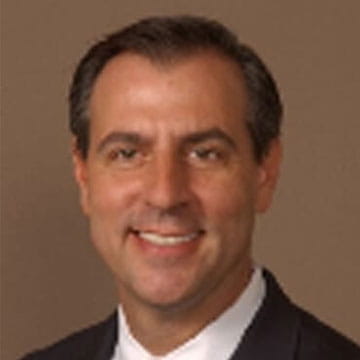 Robert C Burns,
CFA®, AIF®
VICE PRESIDENT AND DIRECTOR
INSTITUTIONAL CONSULTING SERVICES
Robert Burns serves as the director of Institutional Consulting Services within the Institutional Fiduciary Solutions group of Raymond James. Robert has been in the investment management business for 25 years. Prior to joining Raymond James in 2006, he spent nine years at McDonald Investments, Inc., in Cleveland, Ohio, where he last served as director of the managed assets group. Prior to McDonald, Robert worked at the Federal Reserve Bank of Cleveland. During his military service, he proudly served as an officer in the United States Marine Corps.
Robert holds a Bachelor of Science degree in finance from Bowling Green State University as well as the CFA® and AIF® designations. In addition, he is a graduate of the SII, which is an executive education program at the Wharton School. He is a member of the CFA Institute and the Tampa Society of Security Analysts.
CFA® and Chartered Financial Analyst® are registered trademarks owned by CFA Institute.