Our promise
to you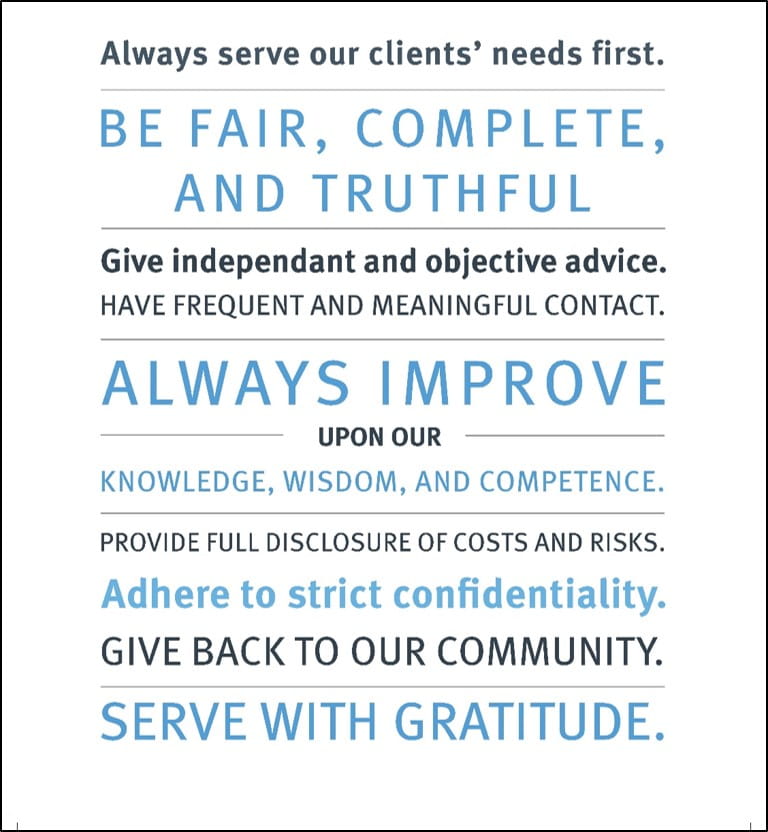 Experience & Education
The experience and education of our team members represent a thorough knowledge of fiduciary practices and the ability to demonstrate prudence and wisdom in managing investment decisions. We hold important credentials such as Certified Investment Management AnalystSM, Accredited Investment Fiduciary®, Certified Plan Fiduciary Advisor and Accredited Asset Management SpecialistSM. These professional designations are indicative of our commitment to expanding our knowledge in order to provide you with excellence you can trust, and to staying current with industry best practices.
Stewardship
We believe it is important to be good stewards of all that has been entrusted to us. It's why we are so diligent about the responsible management of the assets our clients have placed in our care. In addition, to be good stewards of the resources we have been blessed with, we give back to our community. We are proud to invest our time and talent in many worthy organizations here in our West Michigan community.
Service
Quality client service is always our priority. It means being attentive to your current needs and proactive in anticipating approaching needs. It also means responding promptly to your questions and requests, and staying connected and in regular communication. If at times you feel like you are our only client, it means we are doing our job.