Building a financial plan
tailored to you
Our process gives us an orderly way to identify relevant strategies for moving forward and fully addressing your needs. Here are the basic steps that outline the process: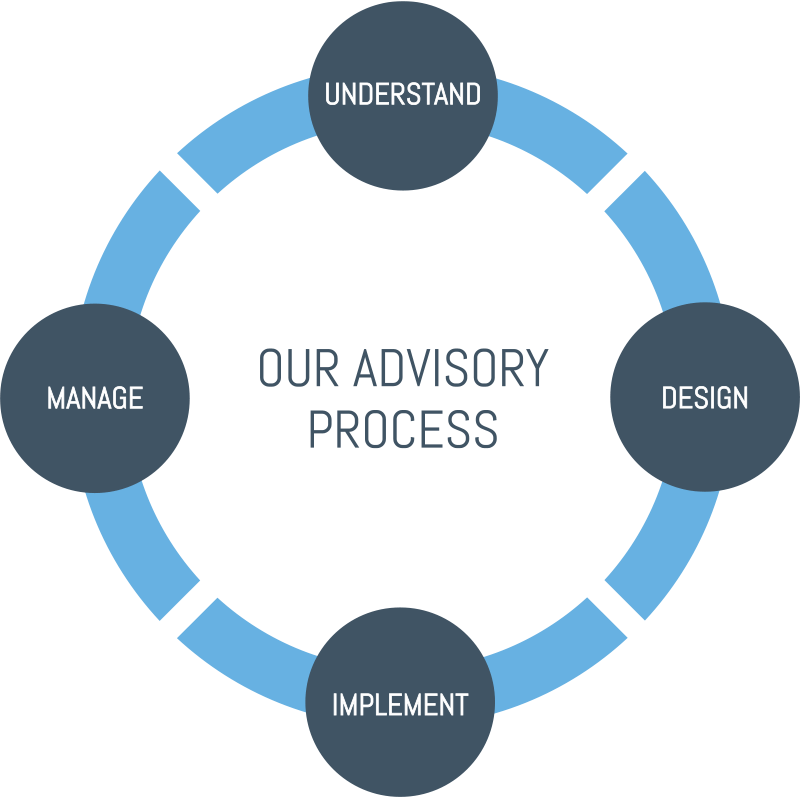 We'll build an understanding of where you are today and what you want to accomplish in the future.

We'll analyze what you've shared with us to design your plan, then present it to you and answer any questions you may have.

With your approval, we'll implement your plan, select the specific investments and handle all the paperwork.

We'll review the progress of your plan to make sure it stays on track, and suggest any changes where needed.